If you live in warm weather zones like Florida, Texas or Califronia swimming is a year round activity. With our summers average around 90 degrees and our winters coming in at a cool 70, Floridians have the privilege of enjoying the water all year long. But with pool ownership, comes added expenses to your monthly budget. The infographic below,
which you can find here as well
, breaks down the average total cost per an hour for all swimming pools in the country. As is turns out, our pools cost us $1 MILLION every hour! Check out some of the other statistics about pool ownership below. It's also important to note that none of these stats take swimming pool leaks into account.
---
What Do Swimming Pools Cost?
Click the image to enlarge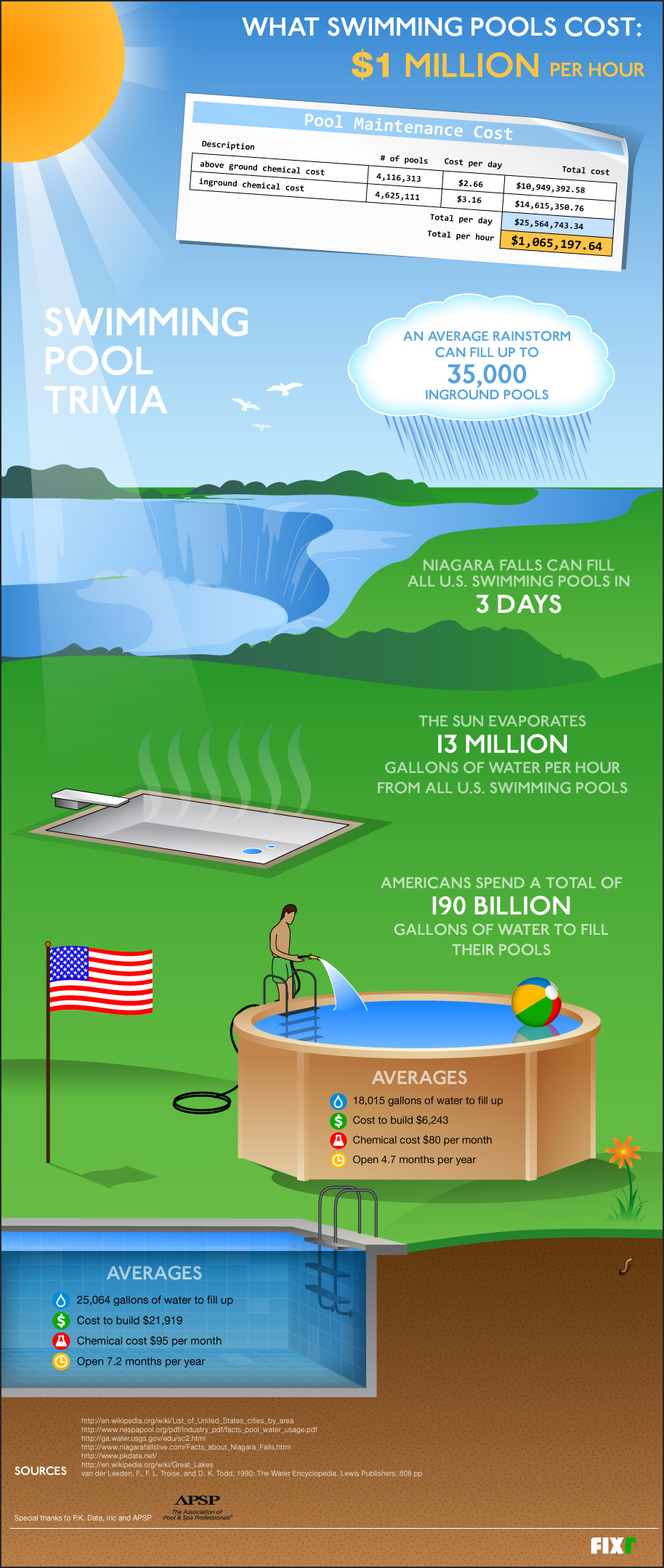 Source:

Fixr

These stats above come from pools that are well kept and with out leaks. Many pool owners have leaks in their pools and don't even realize it. While the sun does evaporate 13 million gallons of water per in hour here in the US, many pools owners are losing water from a leak. If you want to know whether or know you have a leak, check out our bucket test tutorial. Using the steps you'll be able to determine whether or not your losing water from evaporation or a leak. Aquaman leak detection services all of South and Central Florida. All of our technicians strive to provide same-day service calls. Most of the time we find and repair the leak the same day, saving our clients time and money. To find a leak detection expert in your area, click on one of the counties below. Don't see yours? Contact Aquaman here.

We currently serve eleven counties across Florida with specially trained technicians you can count on!